We know many of you want to know about Total Expenses for Umrah from Pakistan 2024 Therefore, In this article, we'll discuss all expenses for Umrah in Pakistan.
The total expenses for an Umrah may vary according to your package. The following are the expenses.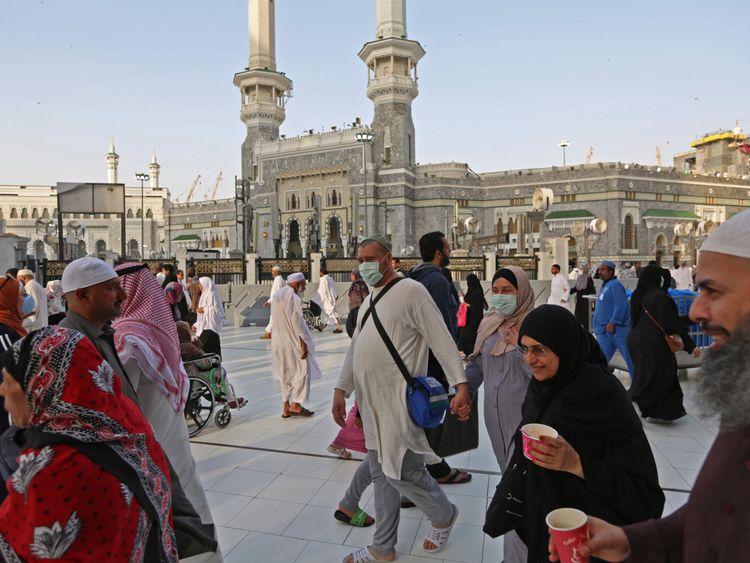 Expenses for Umrah from Pakistan 2024
1. Pre Departure Expenses
These include all expenses before going to perform an Umrah. Expenses of Passport, Biometrics, Visa fee, Hotel, and Transport.
Passport
A passport is a mandatory document to apply for a visa. If you don't have a passport, then you must go to a passport office to apply for your passport.
Regular passport fee is Rs 3000/- And they will take 2-3 weeks to make your passport.
Urgent passport fee is Rs 5000/- And they will take 1 week to make your passport.
Biometric Fee
After getting your Passport visit to your nearest Etimad office for biometric.
Online Biometric fee is only Rs 1001/-
And offline Biometric fee is Rs 4011/-
Visa Fee
Normally the visa fee is 8500-13000. However, it may vary based on its features. As we know, all Muslims want to visit this Holy Land in Holy Month of Ramadan. So in Ramadan visa fee is high as compared to regular days.
However, it also depends on the conversion of Saudi Rial to Pak Rupees.
Air Ticket
Air ticket For Saudi flight may cost you PKR 45,000-90,000. The ticket's cost may vary based on the following points.
In which Airline, you want to travel.
Your Date of travel.
From which city, you are traveling.
It also depends on which type of flight you want to travel i.e. Direct Flight or Indirect Flight.
Indirect Flights will cost you least as they will not take you directly to the Holy Land.
Whereas Direct Flights have a high cost but they save your time.
Hotel Expenses
They may also vary according to your package. Although you get to avail hotel of your budget easily. The cost of the hotel may also depend upon a variety of factors.
The distance of the hotel from Makkah and Madina. The more distance will cost you the least.
The number of days, you want to live in Holy Land.
Type of Hotel, you stay in.
Your date of departure will also affect the costs of hotels as in Ramadan and RABI UL AWAL the hotels are expensive than regular days.
2. Post Departure Expenses
After reaching the Holy Land you will have to spend some more money on the following things;
Mobile SIM; Purchase a Mobile SIM there to keep in contact yourself with your loved ones in Pakistan.
Food; As the food is necessary for living. If there is no free food in your package, then you will have to buy food for yourself there. But it will not cost you much.
Shopping; It highly depends on you. If you have enough money that you want to take gifts of Dates for your family and friends then you should spend some money on this. And it completely depends on your Pocket.
Total Expenses for Umrah in Pakistan 
This article summarizes Umrah Expenses in Pakistan 2020. As above mentioned, the cost of everything fully depends on your budget and many other factors like your travel agency, accommodation, Visa, Stay days. If you will skip a few luxuries, the cost will go down.