Our company keeps an immense variety of Ramadan Umrah Packages in Pakistan 2023. Muslims consider it a great honor to perform Umrah in the month of Ramadan. Therefore, many Muslims prefer to delay their plans until this holy month arrives. In the presence of multiple Umrah agencies in Pakistan, our team puts extra effort to distinguish our services from others.
We deal with our clients as guests and prove it through our luxury services. Therefore, to help our clients, we offer umrah packages that meet the needs of every class of clients. We have designed our packages in such a way to encourage those who think they can't afford an umrah.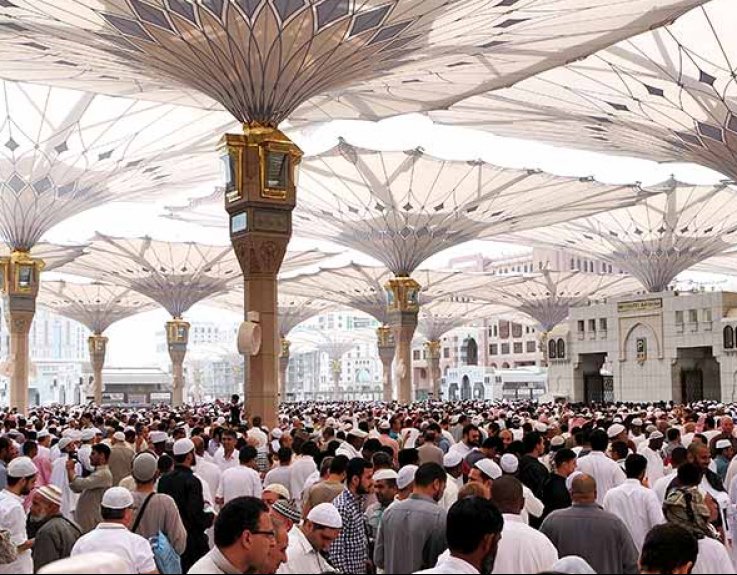 Ramadan Umrah Packages in Pakistan 2023
The significance of performing this ritual act in the holy month of Ramadan is no mystery. We can perform Umrah any time of the year, but its reward in the month of Ramadan is incredible.
I heard Ibn `Abbas saying, "Allah's Messenger (ﷺ) asked an Ansari woman 'What prevented you from performing Hajj with us?' She replied, 'We have a camel and We have a camel and the father of so-and-so and his son (i.e. her husband and her son) rode it and left one camel for us to bring water."
Then the Holy Prophet (PBUH) replied;
"When the month of Ramadan arrives, go for Umrah, because Umrah in (that month) is equivalent (in reward) to Hajj," -Sahih al Bukhari 1782
So, find pardon, purify your soul, and gather the blessings of unshakeable faith and acts of goodness.
Features and specifications of Umrah Packages
The basic services of an Umrah package include visa processing, flight booking, accommodation, meal, and transport to make your journey more relaxing. If you do not know the Umrah procedure, our agent will send you an easy Umrah guide.
We will offer level best services to our valuable pilgrims. At the beginning of the airport, when pilgrims take off from the airport, we will serve them the outstanding amenities during the flight.
They are affectionately welcome at the airport and taken straight to the hotels awaiting them to relax. We offer special Sahar and Iftar during the holy month of Ramadan. Depending on how you wish to stay in the holy land, you can select the accommodation of your choice.
Last 10 day Ramdan Umrah Packages
Muslims consider the last Ashra the holiest among all Ashras of Ramadan. In this Ashra, all Muslims fulfill their duty and rites, hoping that may Allah emit every sin. And they can take advantage of this holy month of Ramadan by doing as many good deeds as possible.
All Muslims desire to spend the night of Laila tul Qadar of Ramadan while in the Holy Haram. By keeping in mind the overall needs of our clients, we have designed special Ramadan Umrah packages that specifically target those ten days. You can easily customize your Umrah Package with us. Make your Umrah package unique for yourself.
With low budget packages and topnotch amenities, nothing can stop you from performing Umrah in 2023. Now fulfill your dreams with us. As you all know, we do bookings in advance. So make a quick call, book your confirmation, and take a piece of sound advice from our Umrah expert agents. Take your first step of booking and thus we will take care of the rest of the work.